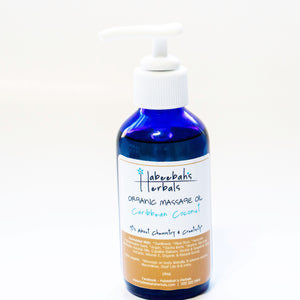 Caribbean Coconut Body & Massage Oil

Organic Caribbean Coconut is a true island scent, with a tropical fragrance.

Details

Scented Body & Massage Oils are formulated with all-natural & organic Ayurvedic & Amazonian oils. The ingredients penetrate the skin without a greasy feeling.

Ingredients We Love

Formulated with the best all-natural and organic-rich oils of Sunflower, Rice Bran, Avocado, Watermelon Seed, Brahmi, Maracuja, Andiroba, & Karanja Oils, Argan, Sancha Inchi, Capaiba Balsam, Orchid & Grapefruit Seed Extracts, Vitamin E, Organic and/or Naturally Fragrant Oils.

How to Use:

The oils can be used as a body oil, massage oil, or in the bath.
Do not use on the face.

Shelf life 4-6 months. Size 4oz.
note:*If adverse reaction, discontinue.